William "Mickey" Thomas Campbell, 57, of Craigsville, Virginia passed away Saturday, May 15, 2021 at home in Craigsville, Virginia.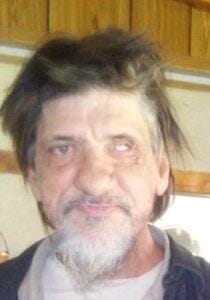 He was born November 19, 1963 in Baltimore, Maryland, the son of Helen "Lois" Eloise Sprouse Gardner and the late William Richard Gardner, Sr.
Mickey was previously employed as a paper stacker for the Staunton News Leader.
He was a former member of the Little River Church of the Brethren.
Mickey is survived by his sisters: Cindy Lane and husband Joseph of Orlando, Florida, Bonnie Sprouse of Craigsville; nephews and nieces: Jimmy Lane, Marilyn Lane, Jamie Knight, Ashleigh Knight, Marleigh Knight, Jamie Knight, Jr., Donnie Knight and wife Shaina, Emily Knight, Carly Knight; special cousins: Brenda Clifton, Teresa Gregory, Robin Mitchell, Rusty Baker, Billy Baker; and a special companion: Ramona Lynn Stagner.  The family would like to thank all the hospice and social workers who worked so hard to help take care of Little Mick.
He was preceded in death by a brother, John Sprouse and wife Bobbie, a special aunt, Frances "Mickey" Jones, and a cousin, Karen Jones.
A funeral service will be conducted at 11:00 a.m. Thursday, May 20, 2021 at Craigsville Funeral Home with Reverend Galen Lemon officiating. Interment will be in Little River Church of the Brethren Cemetery.
Pallbearers will be Rusty Baker, Billy Baker, Jamie Knight, Donnie Knight, Dane McVey, and Tony Lumsden.
The family will receive friends from 6 – 7 p.m. Wednesday, May 19 2021 at Craigsville Funeral Home.