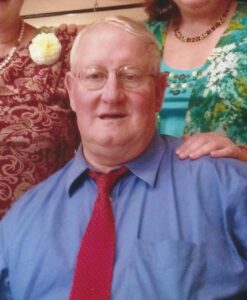 Wayne Edward Young, 73, of Lebanon, Virginia passed away Tuesday, October 12, 2021 at his sister's home in Churchville, Virginia.
He was born September 12, 1948 in Tazwell, Virginia, the son of the late Wayne Ward Young and Rebecca Mae Smith Young.
Wayne was previously a business owner of a convenience store.
He was a veteran of the U.S. Army.
Wayne was a member of the Masons, Elder at Lebanon Presbyterian Church, and loved the Pioneer football league.
He is survived by his children: David Young and wife Lori, Sara Beth Young, Ross Young; 5 grandchildren; sisters: Ann Sours and husband Gene, Patty Bolling and husband Tony, Teresa Hendricks; numerous nieces and nephews; and his many friends.
A graveside service will be conducted at 3:00 p.m., Saturday, October 16, 2021 at Augusta Stone Church Cemetery with Reverend Reed Hopkins officiating.
Memorial contributions may be made to Hospice of the Shenandoah or the American Cancer Society.