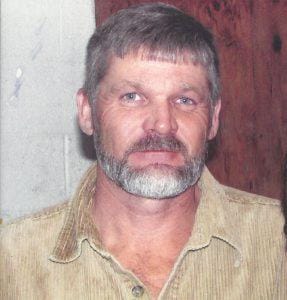 Timothy "Tim" Dale Jackson, 63, of Craigsville, Virginia departed this life Tuesday, July 25, 2023 at his home surrounded by his family.
He was born November 25, 1959 in Staunton, Virginia, the son of Charles E. Jackson of Staunton and Betty Zane Pence of Craigsville.
Tim was formerly employed as a bridge constructor for VDOT and also worked for 20 years at Nibco.
He was a member of People's Baptist Church.  Tim was an avid outdoorsman and hunter who loved to spend time in the mountains, especially the ones behind his home place.
In addition to his parents, he is survived by his wife, Brigitte Jackson; daughter: Vanessa Brown and husband Jason of Churchville; granddaughter, Bella; sister, Teena Hennigan and husband Pat of Stuarts Draft; nephews: Derek Hennigan of Stuarts Draft, Brad Hennigan and wife Marilee of Leesburg; niece, Farren Miller and husband Dennis of Stuarts Draft; 2 great nephews; 4 great nieces; numerous cousins; step-mother, Dot Jackson of Staunton; sisters-in-law: Sue  Muntz, Janine Jeffrey and husband John, both of Ohio; brother-in-law, Dave Szerpicki and wife Kim of Ohio; devoted friend, Louis Corbin; long time childhood friend, Jimmy Burke; and too many other friends to name.
He was preceded in death by grandparents: Joseph and Dorothy Kennedy, Aubrey and Magaret Jackson; infant brother, William Jackson; step-father, Douglas Pence; father and mother-in-law: Jack and Joan McCullen; and sisters-in-law: Sandy Mahoney, Lisa Burke.
A funeral service will be conducted at 12:00 p.m. Saturday, July 29, 2023 at People's Baptist Church with Brother Robert Hale officiating. Interment will be in Craigsville Community Cemetery.
Pallbearers will be Louis Corbin, Jimmy Burke, Donnie Colvin, Brandon Corbin, Dino Reed, Russell Woolf, Glenn Perkins, Jarret Kincaid; honorary pallbearers will be Joseph Temple, John Temple, Curtis Jackson, Jeff Dinkle, Gary Wilcher, and Myles Haizlett.
The family will receive friends from 6 – 7 p.m. Friday, July 28 at Craigsville Funeral Home.