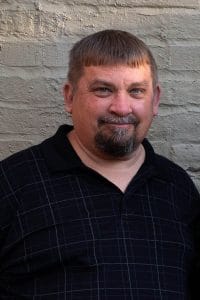 Thomas "Tommy" Ray Campbell, 49, of Goshen, Virginia passed away Saturday, March 4, 2023 at Augusta Health in Fishersville, Virginia.
He was born September 19, 1973 in Augusta County, Virginia, the son of Betty Jane Campbell.
Tommy was employed as a boiler operator for Augusta Correctional Center and was a former employee of McKee for over 20 years.  He loved hunting, fishing, farming, and his weekly poker games.
He is survived by his significant other, Tammy L. Depoy; step-children: Josh Talley and wife Laura, Shawn Talley and wife Liz, Autumn Shifflett and husband Keith; step-grandchildren: Maddie, Blake, Lailynn, Lucy, Wyatt; uncles: Junior Campbell and wife Pam, Allan "Buck" Campbell; aunts: Mary Lou Jackson and companion Lenny, Shirley Knight and husband Danny, Linda Root; and numerous cousins.
Tommy was preceded in death by his uncles: Marvin Campbell, Kenneth Campbell, Stanley "Pete" Campbell; and his aunts: Francis Strickler, Delores Campbell, Dora Jean Sprouse.
A funeral service will be conducted at 11:00 a.m., Wednesday, March 8, 2023 at Proclaim Ministries with Pastor Charles Woods officiating. Interment will be in Little River Church of the Brethren Cemetery.
Pallbearers will be Josh Talley, Shawn Talley, Keith Shifflett, Brian Lam, Bill Rowe, Troy Whelcher, and Steve Campbell.
The family will receive friends the night before the service, from 6 – 7 p.m. at Craigsville Funeral Home.
Memorial contributions may be made to Proclaim Ministries.