Shirley Marie Stuples Bazzrea, 75, of Greenville, Virginia passed away Wednesday, March 3, 2021 at her home in Greenville, Virginia, surrounded by her loved ones.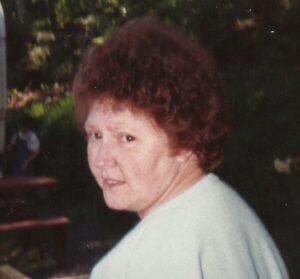 She was born January 7, 1946 in Craigsville, Virginia, the daughter of the late Guy Lewis Stuples and Nellie Marie Nicely Stuples.
Shirley was previously employed as a CNA for Augusta Nursing and Rehab.
She enjoyed fishing and camping in the outdoors and playing Bingo every week, and loved her family, helping people, and living her life.
Shirley is survived by her brothers, Melvin Stuples and wife Lee, Bobby Stuples, Ray Stuples and wife Jamie; sister, Doris Frye; numerous nieces and nephews; special niece Michelle Randozzo and husband Frank; and special friends, Gail and Jerry McLain, Charles "J.P." Fridley, JD White, Junior and Jessie Thomas, Barbara Short, and Justine Daniels.
She was preceded in death by her husband, Charles Thomas Bazzrea; and two brothers, James and Marshall Stuples.
The family will receive friends from 4 to 6 p.m., Saturday, March 6, 2021 at Craigsville Funeral Home.  Interment will be in Craigsville Community Cemetery.
Memorial contributions may be made to the National Kidney Foundation.