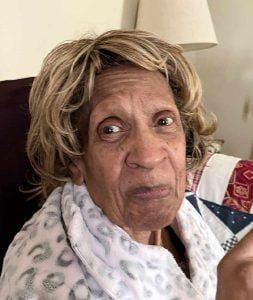 Shirley Louise Wright, 87, formerly of Augusta Springs, Virginia, born November 13, 1934 went home to be with the Lord on July 29, 2023.
Ms. Wright was the daughter of the late Zirkle T. Wright and Alice Montgomery Wright.
Shirley was described as a kind, honest, and caring soul to all that knew her.  She was a dedicated care giver to both her parents.  She loved all children.  She loved joking and pulling cranks on her sister and brother.  Shirley did not have a harsh word for anyone.  She was known to always have her nose in a book and enjoyed reading history books.
In addition to her parents she was preceded in death by a sister, Bertha Wright Gallion and a brother, Daniel Wright.
Even though there is joy in your heavenly homecoming, there is sorrow in your loss.
A celebration of Shirley's life will be conducted at 4:00 P.M. Tuesday, August 8, 2023 at Fairview Cemetery with Pastor Charles Litzenberg officiating.
Gratitude and appreciation is made to Legacy Hospice and Cedar Health Care for caring for Shirley.