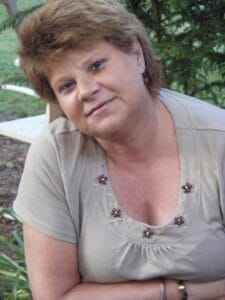 Selina Louise Dofflemyer Botkin, 62, of Staunton, Virginia passed away Thursday, December 9, 2021 at her home.
She was born November 18, 1959 in Baltimore, Maryland, the daughter of Patricia Kappel Dofflemyer and the late Quinlyn Dofflemyer.
Selina was employed as a home health worker.
She was a very creative person with a deep faith, that liked to help others, including volunteering her time at nursing homes.
Selina is survived by her daughter: Elizabeth Tabor Mawyer of Staunton; granddaughter: Ty Little; 2 brothers; 3 sisters; Elizabeth's father and close friend, Tony Tabor; as well as numerous aunts, uncles, nieces, nephews, and cousins.
A memorial service will be conducted at a later date.
Memorial contributions may be made to Valley Mission in Staunton in lieu of flowers.