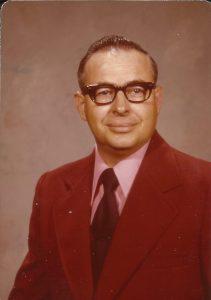 Rodney Glenwood Balser, 88, of Swoope, Virginia passed away Tuesday, July 11, 2023 at Brookdale Senior Living Center in Staunton.
He was born September 2, 1934 in Staunton, VA, the son of the late Billy Hohn Balser and Mary Anna Fix Campbell.
Rodney was formerly employed as a custodian at Stillwater Worsted Mills in Augusta Springs.
He was a member of Lebanon Presbyterian Church and he enjoyed perusing flea markets and yard sales, and watching westerns.
Rodney is survived by his step-son, Donald Jones Blevins and wife Daisy of Swoope, VA; granddaughter, Donna Blevins Hevener; and great grandson, Darren Julian Hevener.
In addition to his parents he was preceded in death by his wife, Lorraine Ellen Jackson Balser; his step-mother, Helen Balser; step-father, Maurice Campbell; and one younger sister.
A funeral service will be conducted at 11:00 a.m. Saturday, July 15, 2023 at Craigsville Funeral Home with Pastor Robert Hale officiating. Interment will be in Craigsville Community Cemetery.
Pallbearers will be William Sprouse, Tommy Sprouse, Wayne Puckett, Basil Karr, and Richard Fox.
The family will receive friends one hour before the service at the funeral home.
Memorial contributions may be made to Peoples Baptist Church.