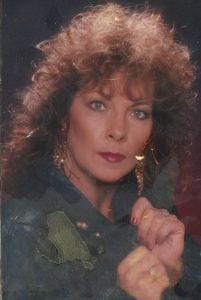 Norma Jean Montgomery Burchett, 73, of Craigsville, Virginia passed away Wednesday, June 28, 2023 at Craigsville, Virginia.
She was born January 9, 1950 in Staunton, Virginia, the daughter of the late Therman Isaiah Montgomery and Vergie Virginia Moore Montgomery.
Norma was formerly employed as a warehouse worker for Eaton Manufacturing.
She loved her family, friends, and cooking.
Norma is survived by her special friend, Guy Burchett; children: Maranda Allen and husband Mark of Fairfield, Kristina Lindov and husband Alen of Salem, Melissa VanFossen and husband Johnny of Staunton; 7 grandchildren: Cassie, Dalton, Evan, Joshua, Katlin, Mark, Alex; 3 great grandchildren: Christian, Keira, Aria; special friend, Greg; and her special dog, Bella.
She was preceded in death by a brother, Robert Montgomery.
A memorial service will be conducted at a later date.