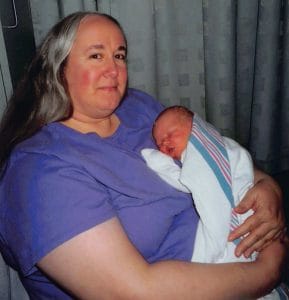 Nancy James Morton, 63, of Staunton, Virginia passed away Wednesday, March 15, 2023 at her home.  She was born May 21, 1959, in Bethesda, Maryland, the daughter of the late Harold Sylvanus Morton, Jr. and Margaret Elizabeth James Morton.
She was employed as a nuclear medical technologist. She was a loving mother and grandmother and was very devoted to her pets Sasha and Callie.
Nancy is survived two children: Jennifer Leigh Mahanes and husband Christopher of Fishersville, Virginia, Sean Christopher Fariss; three grandchildren: Kameryn Vanlandingham, Noah Vanlandingham, and Sterling Fariss; two brothers: Harold "Chip" Morton III and wife Kathy of North Carolina, Josh Morton and wife Lyn of Kansas; two sisters: Beth Parrish and husband Bill of Illinois, Rhoda Morton of California; several nieces, nephews, and cousins.