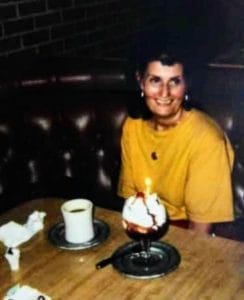 Nancy Lee Hartless Nelson, 80, of Craigsville, Virginia passed away Tuesday, September 20, 2022 at her home.
She was born September 13, 1942 in Amherst County, Virginia, the daughter of the late Edward Lee Hartless and Nancy Ellen Tomlin Hartless.
Nancy was formerly employed as a computer operator for Stillwater.
She was a Baptist who attended Little River Church of the Brethren, a devoted Christian who read her bible daily, and an avid animal lover who cared for many animals.
Nancy is survived by her sons: Edward L. Nelson of Craigsville, Kendall L. Nelson and wife Ashley of Churchville; grandchildren: Alexandra Nicole, Tommy Lee, Emery Quinn; brother, Phillip Hartless and wife Susan; sisters: Stella Hunt, Joyce Harris and husband RM; special friends: Sherry Sprouse, D.D. Walton, Pam Campbell; dogs: Boo Boo, Buddy, Rocky; and kitties: Baby Boy, Baby Girl.
She was preceded in death by her husband, Kenneth Herman Nelson, Sr.; an infant daughter, Leigh Ann Nelson; and a sister, Shirley Fuller.
A graveside service will be conducted at 10:00 a.m., Friday, September 23, 2023 at Windy Cove Cemetery with Pastor Pam Campbell officiating.
The family will receive friends at her home.