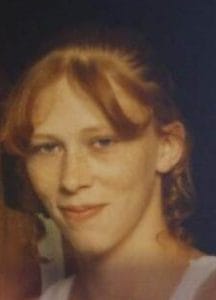 Miranda Lynn McHenry Woods, 41, passed away Wednesday, February 15, 2023 at her sister's home in Churchville, Virginia.
She was born October 13, 1981 in Baltimore, Maryland.
Miranda was a free spirit that did things her own way.
She is survived by her biological children: Shawn, Shane, Emily Jade, Autumn, Devin; 2 granddaughters; brothers: Michael Wright, Justin Wright; sisters: Jennifer Stevens and husband Bill, Erica Smith, Melinda Ingram; and several nieces and nephews.
Miranda was preceded in death by her husband Michael Woods, mother Donna McHenry Wright, mom Rachael McHenry, and sister Crystal Wright.
A private family service will be conducted at a later date.
Memorial contributions may be made to Craigsville Funeral Home to help the family with expenses.