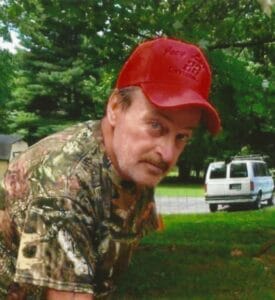 Michael Elwood Back, 63, of Craigsville, Virginia passed away Saturday, January 8, 2022 at Augusta Health in Fishersville, Virginia.
He was born March 15, 1958 in Staunton, Virginia, the son of the late Wilbur Kennie "Pops" Back and Ruby Christine Lotts Back.
Mike was formerly employed at Stella-Jones as a lumber producer, as well as being a truck driver and building contractor.
He was a NASCAR fan who enjoyed playing games on his computer and listening to gospel music.
Mike is survived by a special caregiver and companion of 28 years, Deborah Dale Bagarus of Craigsville; daughter: Tiffany Turner of Stuarts Draft; sisters: Rebecca Nelson and husband Jeff of Staunton, Doris Lucas of Staunton, Connie Gentry and husband Herman of Hinton, VA, Loretta Fitzgerald of Staunton; nephews: Donald Lucas and Geoffery Nelson; and a blessed friend, Delores Minter.
A graveside service will be conducted at 2:00 p.m., Thursday, January 13, 2022 at Craigsville Community Cemetery with Pastor Scott Reese officiating.
Memorial contributions may be made to the SPCA in his honor.