Mary Catherine Bosley, 81 of Frederick, died Thursday, May 20 2021 at Frederick Health Hospital. Born April 29, 1940 in Rockbridge County, VA, she was the daughter of the late Roy and Louise Lawhorn, and the wife of the late Robert "Bob" L. Bosley.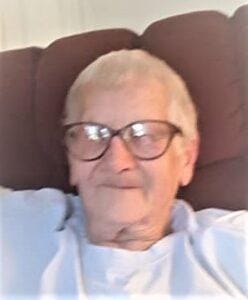 She is survived by her two children: Donna Kline and husband Donald II, Robert Bosley Jr.; four grandchildren: Donald E. Kline III, Kevin W. Kline, Crystal M. Kline, Alissa L. Bosley; one great-grandson: James Metcalf III; a brother: Donald Lawhorn and wife Pat; two sisters: Bonnie Sampson and husband Gerald, Gale Tolley and husband Billy, all of Goshen, Virginia; and many nieces and nephews. She was predeceased in death by five siblings: Thelma "Sis", James "Chicken", Russell, Harrison, and Betty Lou.
Mrs. Bosley worked as a lifelong homemaker. She enjoyed playing cards, Pollyanna, and spending time with her great-grandson.
A funeral service will be conducted at 2:00 p.m. Friday, May 28th at Goshen Baptist Church with Pastor Scott Reese officiating. The family will receive friends one hour before the service at the church. Internment will be at Goshen Baptist Church Cemetery.
Pallbearers will be Devin Riley, Donnie Lawhorn, Jason Waller, and Keith Riley.