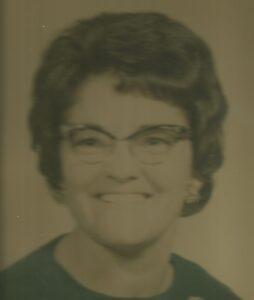 Lena May Ellinger Carper, 95, of Craigsville, Virginia passed away Monday, July 26, 2021 at her home.
She was born October 22, 1925 in Rockbridge County, Virginia, the daughter of the late William Madison Ellinger and Sarah Alice Patterson Ellinger.
Lena was formerly employed as a hair dresser and shop owner in Craigsville.
She was a member of St. Paul's United Methodist Church in Craigsville, and enjoyed visiting with her friends.
Lena is survived by a sister, Evelyn Cuda of Tupelo, Mississippi.
She was preceded in death by her husband, Cecil Edward Carper; a daughter, Sylvia May Carper; 5 brothers, 5 sisters.
Special thanks to Hospice of the Shenandoah and those who helped with the last of her journey.
A funeral service will be conducted at 11:00 a.m., Thursday, July 29, 2021 at Craigsville Funeral Home with Pastor Cody Adkins officiating. Interment will be in Craigsville Community Cemetery.
The family will receive friends one hour before the service at Craigsville Funeral Home.