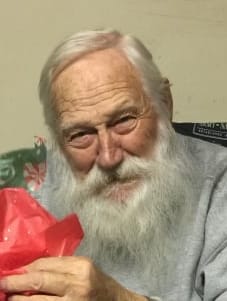 Kenneth Herman Nelson, Sr., 86, of Craigsville, Virginia passed away Tuesday, August 3, 2021 at his home.
He was born June 5, 1935 in Lynchburg, Virginia, the son of the late Ralph Leonard Nelson, Sr. and Mami Evelyn Tyree Nelson.
Kenneth was employed as a trucker for Stillwater.
He was a member of the Presbyterian Church and a lifetime volunteer member of the Craigsville Rescue Squad, who enjoyed dirt track racing and old school NASCAR, especially Bobby Allison and Bill Elliot, and loved listening to gospel music every Sunday and country music on the radio.
Kenneth is survived by his wife, Nancy Lee Hartless Nelson; children: Edward L. Nelson of Craigsville, Kendall L. Nelson and wife Ashley of Churchville, Ken H. Nelson, Jr. and wife Sue of Madison Heights, Jeff Nelson and wife Sharon of Lynchburg; 9 grandchildren with one on the way, including 3 special grandchildren: Tommy Lee Nelson, Hayley Burke, and Alex Nicole Nelson; brother: Curtis Nelson and wife Donna of Covington; and his special pets, Booboo, Buddy Lee, and Rocky.
He was preceded in death by an infant daughter, Leigh Ann Nelson; and a brother, Ralph Nelson, Jr.
A graveside service will be conducted at 2:00 p.m., Friday, August 6, 2021 at Windy Cove Cemetery with Pastor Pam Campbell officiating.  The family will receive friends at his home at all other times.
Pallbearers will be Randy Layman, Roger Marshall, Thomas Nelson, Toby Sprouse, Brian Nelson, Keith Nelson, and Richard Hinkle.