John Odell Balser, Sr., 81, of Craigsville, Virginia passed away Sunday, April 25, 2021 at his home.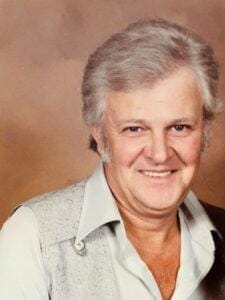 He was born September 17, 1939 in Walkers Creek, Virginia, the son of the late John Glasgow Balser and Ethel Mary Campbell Balser.
Odell handled on-site repair for Hershey Tire.  He was a member of Immanuel Presbyterian Church.  He loved riding Harley Davidson motorcycles, farming, caring for his home place, dancing, tending to cattle, hunting, and fishing.  Odell always had something to keep him busy.
He is survived by his wife of 63 years, Dolly Jean Sprouse Balser of Craigsville;  daughter, Norma Jolly and husband, Frank, Jr. of Craigsville; daughter-in-law, Tina Balser of Craigsville;  grandchildren: Jason McCray of Craigsville, Nicole Leach and husband, Jeremy of Verona, Johnathon Balser and wife, Nicole of Craigsville; step-grandchildren: Jason Jolly of Stuarts Draft, Amanda Fox and husband, Richard of Craigsville; great grandchildren: Cayden Manders, Jeremiah Leach, Alyssa Craig, Dawson Balser; step-great grandchildren: Jacob Jolly, Alaina Jolly; brother, Joseph Balser of Swoope; and his special Jack Russell, Missy.
Odell was preceded in death by a son, John Odell Balser, Jr.
A funeral service will be conducted at 11:00 a.m., Thursday, April 29, 2021 at Craigsville Southern Baptist Church with Pastor Tom Quick officiating. Interment will be in Immanuel Presbyterian Church Cemetery, 3844 Walkers Creek Rd, Middlebrook, VA  24459.
Pallbearers will be his grandchildren.
The family will receive friends from 6 – 7 p.m., Wednesday, April 28 at Craigsville Funeral Home.
Memorial contributions may be made to VFW Post 2216, 212 Frontier Dr., Staunton, VA  24401; or the American Cancer Society, www.cancer.org.