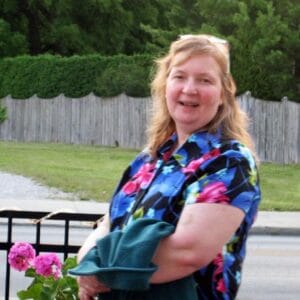 Jody Lyn (Brown) Castillo, 60, of Staunton, Virginia passed away Saturday, July 9, 2022 at Augusta Health in Fishersville, Virginia.
She was born October 30, 1961 in Warsaw, Indiana, the daughter of the late Clarence Brown Jr. and Viva Jane (LaFollette) Wolfe.
She is survived by her daughters: Kathleen (Castillo) Miarka and Viva (Castillo) Janisch; grandchildren: Aiden and Kamden Miarka, Alek and Lydia Willoughby; brothers: Michael LaFollette and Mark Wolfe and sister: Terri (Brown) Mitchell.
After raising two daughters and working a factory job, Jody reflected on the path of her life.  She decided to go back to school to become a lawyer and passed the bar on her first attempt.  She then owned her own law practice in Staunton, VA for many years.
Jody had many hobbies.  During college basketball season, you could find her locked into Duke basketball for every game.  She had a love for dogs, specifically Cairn Terriers. She was also an accomplished bridge player.
A celebration of life will be conducted in Staunton, VA on August 6, 2022 at the Tempest Lounge from 1 to 3 p.m.   An additional celebration of life will be conducted in Warsaw, Indiana on August 20, 2022.  Further details will be posted later.