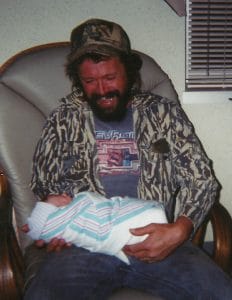 Jasper Whalen Matheny, Jr., 62, of Goshen, Virginia made his journey home on Wednesday, October 26, 2022 in Lexington, Virginia.
He was born September 27, 1960 in Staunton, Virginia, the son of Ruth Matheny Miller and the late Jasper Whalen Matheny.
Jasper was employed for 21 years at BPB as a supervisor and equipment operator.
He loved spending time with his family, hunting, fishing, and Chevys.
In addition to his mother and her husband, Kyle Miller, Jasper is survived by his children: Travis Matheny and fiancée Sheryl Watkins, Angie Matheny and fiancé Matt Lowery; grandchildren: Gage, Travis Jr., Blake, Kenzie, Sawyer, Brayden, Aspen; great grandchildren: Abby, Layne; sisters: Kathy Saunders and husband Jeff, Gail Swink and husband Dave, Marilyn Labianca and husband Joe; numerous nieces and nephews; and many special friends.
A graveside service will be conducted at 12:00 p.m. Tuesday, November 1, 2022 at Little River Church of the Brethren Cemetery with Pastor Scott Reese officiating.
The family will receive friends after the service at the Goshen Fire Department at 2 p.m.