Ingrid Anna Ruiz Haas Peplow, 57, of Staunton, Virginia passed away Thursday, June 24, 2021 at her home.  She was born February 6, 1964 in Woodland, California, the daughter of the late Mario Ruiz Medina and Ursula Haas Lock.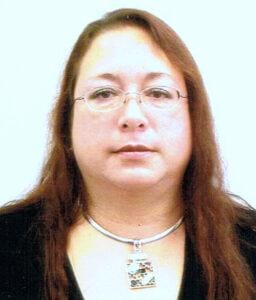 Ingrid attended high school in Bogotá, Colombia and then after returning to the U.S., attended Victoria College in Victoria, TX and the University of North Carolina at Wilmington, where she earned a BS in Computer Science. She worked in a variety of positions as systems manager, office assistant and purchasing manager. She particularly enjoyed working with people in need. In her free time, she enjoyed the company of her cats and liked to go camping and driving. She is survived by her brother, Peter Ruiz-Haas of Waynesboro.
No funeral or memorial service is immediately planned. The family will notify friends and loved ones in the future when a service is scheduled.  The family asks that in lieu of flowers, donations may be sent to Cat's Cradle Animal Rescue, in Harrisonburg, VA.