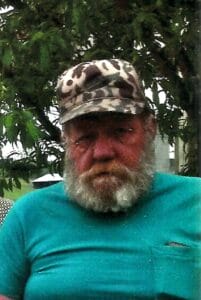 Franklin Edward Ingram, 71, of Staunton, Virginia passed away Sunday, January 9, 2022 at Augusta Health in Fishersville, Virginia.
He was born September 27, 1950 in Rockbridge County, Virginia, the son of Mary Isabelle Hostetter Thompson and the late Charles Edward Ingram.
Frank was previously employed as a lumber cutter for BPB.
He was a member of Peoples Baptist Church, who loved hunting, fishing, trapping, finding mushrooms, and growing ginseng.
In addition to his mother, Frank is survived by his brothers; Nelson Miller and wife Serene of Fairfield, Johnny Ingram and wife Debbie of Goshen, Steven Ingram and wife Bessie of Goshen, Marvin Ingram and wife Kandi of Fairfield; and special nephew, Little John Ingram.
He was preceded in death by his special pets, his coon dog Bruno and his cat, Tiger.
A funeral service will be conducted at 2:00 p.m., Friday, January 14, 2022 at People's Baptist Church with Pastor Claude Williams and Brother Robert Hale officiating. Interment will be in Goshen Baptist Church Cemetery.
Pallbearers will be Donnie Colvin, Rob Ingram, Milton Miller, Telford Dickey, Josh Ingram, and Preston Knight.
The family will receive friends from 6 – 7 p.m., Thursday January 13, 2022 at Craigsville Funeral Home.