Cynthia Louise Ingram Hinkle, 65, of Goshen, Virginia passed away Saturday, June 12, 2021 at Shenandoah House in Fishersville, Virginia.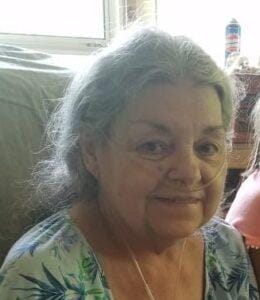 She was born July 29, 1955 in Maryland, the daughter of the late Harold Matthew Ingram and Martha Jeanetta Moore Ingram.
Cynthia was a lifelong homemaker who was loved by her family and neighbors, and enjoyed tending to her plants, crocheting, doing cross word puzzles and Sudoku, and watching her soap operas.
She is survived by her husband, Larry Wayne Hinkle; children: Donna Wilkins, Jason Wilkins, Matthew Hinkle, Teresa Woodzell; grandchildren: Savannah, Austin, Jaxton, Madilynn, Miles, Logan; brothers; Roland Ingram, Bo Ingram; and sisters; Shelly Jones, Patty Thomas.
Cynthia was preceded in death by a sister, Debbie.
A private family service will be conducted at a later date. Interment will be in Goshen Baptist Cemetery.
Memorial contributions may be made in lieu of flowers to the family to help with expenses at 4 Rockbridge Way, Goshen, VA  24439.