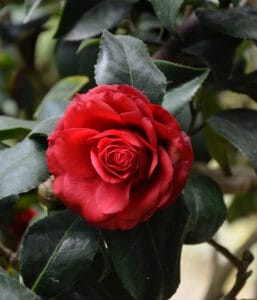 Charlene Mae Staples, 94, of Charleston, SC passed away peacefully the evening of April 26, 2022 at her home of 45 years West of the Ashley.
Charlene was born July 15, 1927 in Fordwick, VA the fourth of 13 children born to Harry Tucker Smith and Louise Elizabeth Parker. Her husband of 42 years, Donald N Staples, who she always called the love her life, died in December 1988. For thirty years Charlene was a volunteer guide at Middleton Place and active at Doorway Baptist Church formerly Dorchester Waylon Baptist Church, as a Sunday School teacher and choir member. She was also active in the Garden Club Drayton.
Charlene is survived by her sons Donald Wayne (Mercedes Cruz) Staples of Chesterfield, VA and their 3 children – Michael, Angelina, and Marshal (Darcy) Staples; her son Wyatt Marshall (Nancy DiSanto) Staples of Fort Valley, VA and their daughter Alexis (Dave) Engel; and daughter Tina Suzanne Staples of Charleston, SC and her children Earl (Amber) Davis of Metarie, LA and Elizabeth (Cherie) Davis (Sean) Houlihan of Palm Beach Gardens, FL. She is also survived by 3 sisters; Caroline Woebke of Staunton, VA , Wanda (David) Wolfe of Fishersville, VA, and Kay Lawson of Fayetteville, GA; brother Winston (Linda) Smith of West Point, VA. In addition to her six grandchildren, she is also survived by 10 great grandchildren.
In addition to her husband and parents, she was predeceased by her daughter Esta Louise Staples, a great grandson Aiden Staples; brothers Maurice, Tucker, Ernest, and Donald; and sisters Ellen Johnson, Jo Colvin, Margaret Ann Colvin, and Geraldine Mills.
Charlene had a love for life and naturally sunny disposition and was loved deeply by her large extended family and many friends.
A funeral service will be conducted at 3:00 p.m., Thursday, May 5, 2022 at Craigsville Southern Baptist Church with Pastor Tom Quick officiating. Interment will be in Craigsville Community Cemetery.
The family will receive friends two hours before the service at the church.