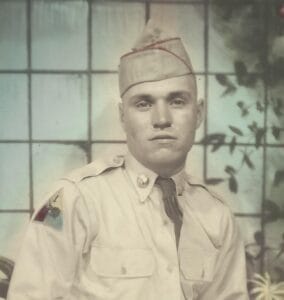 Cecil "Bud" Junior Kennedy, 92, of Goshen, Virginia passed away Monday, September 20, 2021 in Staunton, Virginia.
He was born June 10, 1929 in Goshen, Virginia, the son of the late Cecil Vernon Kennedy and Sadie Virginia Jackson Kennedy.
Bud was employed as a funeral assistant for Craigsville Funeral Home for 11 years and also retired from WayneTex as an equipment operator.
He was a veteran of the U.S. Army, and served in the Korean War as a corporal technician.
Bud was a member of Little River Presbyterian Church, as well as a loving husband and father, a hard worker, and a kind hearted friend.
He is survived by his wife, Betty Jean Colvin Kennedy; son, Lee Kennedy and wife Vickie of Craigsville; brother, Paul R. Kennedy; sister, Julia K. Alphin; and special friends, Vickie and Steve Knight, John Young, and John Smith.
Bud was preceded in death by 3 sisters, Thelma K. McLain, Hedie-Belle K. Fields, Mae K. Campbell; and a brother, Raymond E. Kennedy.
A funeral service will be conducted at 2:00 p.m. Thursday, September 23, 2021 at Craigsville Funeral Home with Pastor Mike Herring officiating and Rev. Linwood Wilkes assisting. Interment will be in Goshen Baptist Church Cemetery.
Pallbearers will be Steve Knight, Rodney Kennedy, JF Colvin, James Kennedy, Glen Alphin, Tinker Alphin, and Donnie Colvin.
The family will receive friends one hour before the service at Craigsville Funeral Home.
Memorial contributions may be made to Lebanon Presbyterian Church.