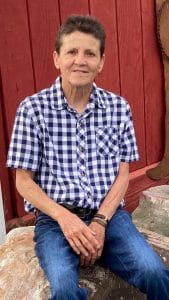 Cathy Marie Haislett, 66, of Craigsville, Virginia passed away Saturday, August 27, 2022 at her home.
She was born August 7, 1956 in Staunton, Virginia, the daughter of the late Elmer Edward Haislett and Marie Carry Cook Haislett.
Cathy was formerly employed as a patient care assistant for Augusta Health.
She loved spending time with her granddaughter who was the light of her life, as well as gambling and being with her animals.  The world is a little less bright without her.
Cathy is survived by her life partner of 22 years, Brenda Sweeney Martin; step-children: Kayla Martin, Michael Martin; grandchildren: Emmarie Hall, Easton Martin; brother: Miles Haislett and girlfriend Diane Sprouse; aunt: Bettie Cook; cousins: Jeff Cook and wife Wendy, Jennifer Morris and husband Gerald; and great cousins: Jeffrey Cook and wife Crystal, Casey Cook, Trey Morris, and Ashley Cook.  The family would like to give a special thanks to Claudette Wilcher, Ashley Cook and Intrepid Hospice, and Dr. David Herring.
She was preceded in death by her beloved Granny Lillie Cook in addition to her parents.
A memorial service will be conducted at 11:00 a.m. Saturday, September 3, 2022 at Bell's Valley Worship Center with Pastor Claudette Wilcher officiating.