Brenda Lee Baker Clifton, 63, of Craigsville, Virginia passed away Monday, May 31, 2021 at Augusta Health in Fishersville, Virginia.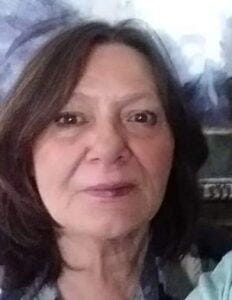 She was born May 13, 1958 in Baltimore, Maryland, the daughter of the late Russell Irving Baker and Frances "Mickey" Edna Sprouse Jones.
Brenda was formerly employed as a line worker for Genesco.
She is survived by her children: David Clifton and Jay Clifton, both of Craigsville; grandchildren: Natalie Clifton, D.J. Clifton, both of Craigsville; brothers: Russell Baker and wife Kathy of Ohio, and William "Billy" Baker of Craigsville; step-brother: Michael Welk of West Virginia; sisters; Elizabeth Robin Mitchell and husband Wesley of Luray, Teresa Gregory of Waynesboro; step-sister: Margaret Jones of Staunton; special aunt: Loise Gardner; special cousin: Bonnie Sprouse; and nephews and nieces: Jacob Jones, Chase Mitchell, Misty Carter, Jereamia Jones, Rusty Baker, Brandy Baker, Dwayne Mitchell, Wesley Mitchell, Heather Tingler, Jeremy Thompson, Jessica Merrill, Donnie Knight, Jamie Knight.
She was preceded in death by her husband, Charles Franklin Clifton, Sr., a son, Charles "Duckie" Clifton, Jr.; and sisters: Karen Jones, Dawn Baker, Lisa Baker, and Mary Lee Baker.
The family will receive friends 6 – 7 p.m., Thursday, June 3, 2021 at Craigsville Funeral Home. A graveside service will be conducted at 11:00 a.m., Friday, June 4, 2021 at Lebanon Presbyterian Cemetery with Reverend Galen Lemon officiating.
Pallbearers will be Wesley Mitchell, Dwayne Mitchell, Bobby Stokes, Jamie Knight, Donnie Knight, and Jacob Jones.
Memorial contributions may be made to Craigsville Funeral Home to help the family with expenses.