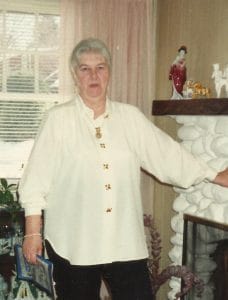 Barbara Jean Crawson Lewis, 90, of Craigsville, Virginia died Sunday, November 13, 2022 at Standardsville, Virginia. 
     She was born March 15, 1932 in Cold Spring Harbor, New York, the daughter of the late Milton Lambert Crawson and Dorothy "Dot" Williams Crawson.
     Barbara was a homemaker and a loving mother, grandmother, and great grandmother.
     She is survived by her children: Cynthia Lee Lewis of Rochester, NY, Jeffrey Scott Lewis of Jacksonville, NC, Kenneth Craig Lewis of Craigsville, Christopher Williams Lewis of Clinton, NY; 5 grandchildren; and 7 great grandchildren.
     Barbara was preceded in death by her brother, Buddy Lewis.
     Her final interment will be in Craigsville Community Cemetery.